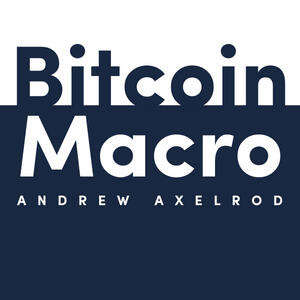 Promote yourself to hundreds of thousands.
BTC | macro
Understanding global macro through a bitcoin lense. Join 15'000+ hodlers and subscribe now for bitcoin and market commentary.
Let us help promote you
BECOME A SPONSOR AND REACH ONE OF SOCIAL MEDIA'S MOST AFFLUENT + PROFESSIONAL AUDIENCES.
HERE'S EVERYTHING YOU GET FOR ONLY $399.00:
◼ Sponsors get an advertisement in one of our daily LinkedIn posts.
◼ We guarantee a minimum of 20'000 views - our posts typically achieve between 50'000 and 850'000 views each.
◼ High audience engagement rate between 1-3%.
◼ You can expect between 100-400 average sponsorship clicks.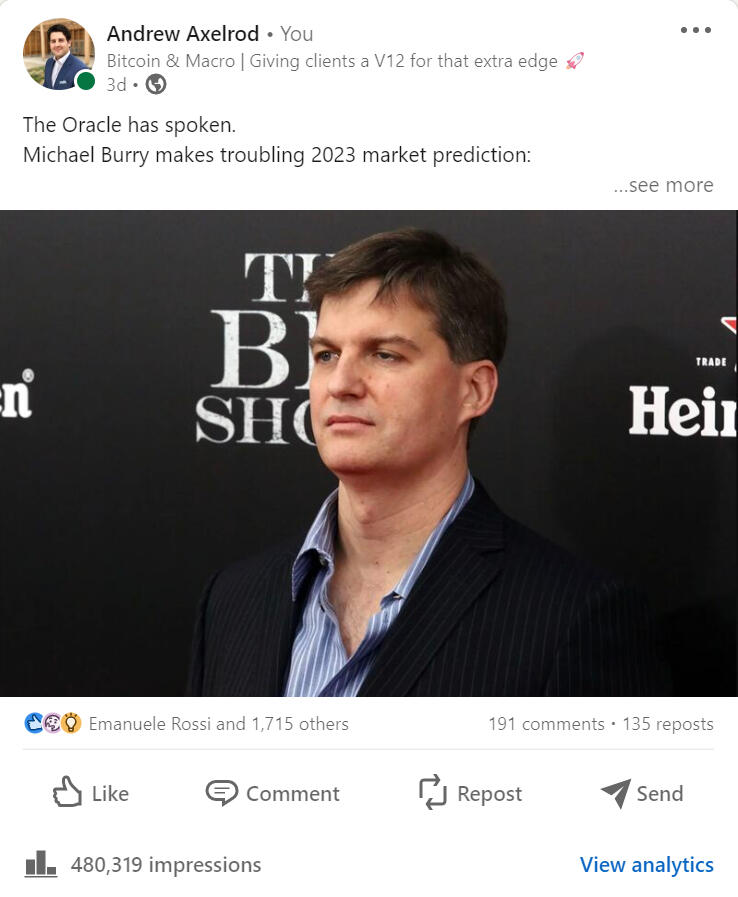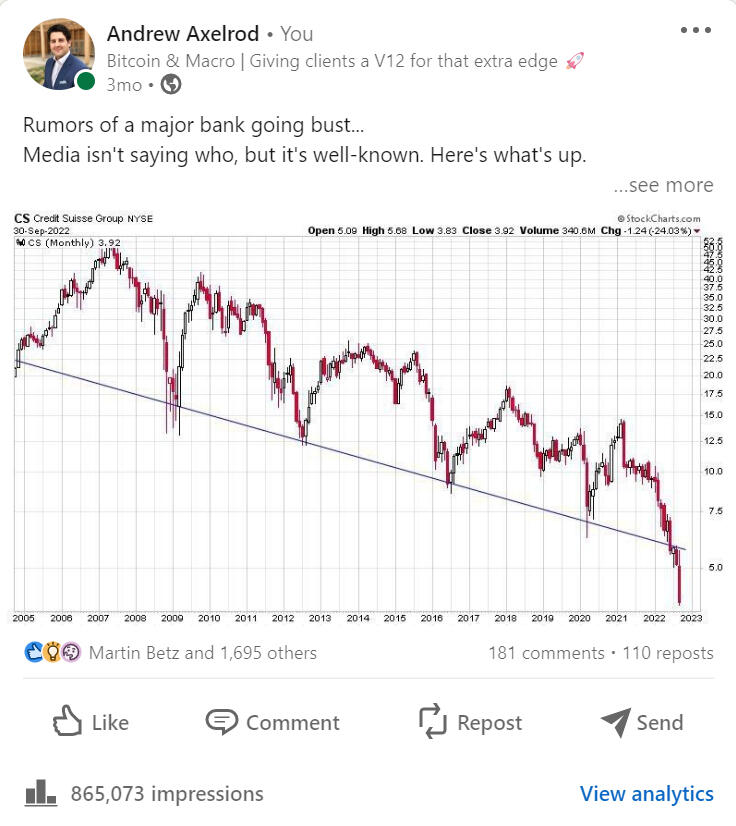 ◼ You get access to one of the most affluent and professional audiences in all of social media.
◼ Founder (4.8%), CEO (3%), and Managing Director (1.6%) as the top 3 most common job titles of our audience.
◼ Financial services (20%), IT services & IT consulting (12.5%), and software development (7.5%) as the top 3 industries of our audience.
◼ One exclusive sponsor gets featured per post.
◼ Your ad remains live forever on each post, racking up more views.
◼ You will supply the copy and Andrew will edit it to fit his voice.
◼ Ads are text only, 1 sentence long with an additional sentence for a simple call-to-action, and can include one link.
◼ All ads are subject to editorial approval.
◼ For more info, use the below contact form or just reach out via LinkedIn DM.